Hello! Some nice pics of some nice outfits!!!!!!!!!!!
Hello,
I took some pics of my new outfits. I don't update those every day. I apologize about this. If you would like me to then let me know and I will try and do this.
Here is that maxi dress I finally got! Remember it was the one that was 27 dollars? Love it. I wore it with my brown earrings and braclet. I wore my new shoes with it.
I truly love this dress. I have been waiting to wear this dress forever.I paired it with the jacket just to give it more of a look. Looks cute without it also. I wore hoops earrings, and a long necklace. Now shoes you may wondering, they are in the next picture.
These are by the brand Report. I got these at Ross last year for my bday. They were only like 15 dollars. Not really sure. I love them!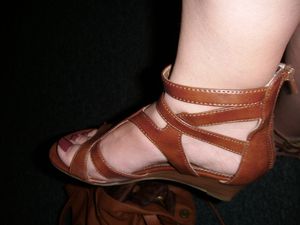 Another pic of the cute outfit that I love! Hope you guys like it also!
This white top is so cute. The only thing I am not crazy about is that it is see through. I put a tanik top underneath. The shoes were from payless. The jeans from Forever 21.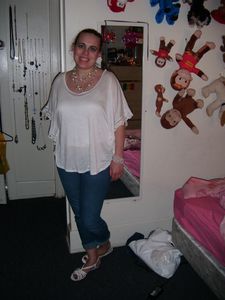 I wore this necklace because when i stood in front of the mirror I thought how it needed something. I am not a fan of these earrings. All of the jewelry from Forever 21