Hey Everyone!
I just wanted to share a few pics with you. I did a few videos and some of the items that were in my video did not show up. This video was called Forever 21 with a twist. I wanted to do something that was different. If everyone did the same thing no one would ever grow. We would all have the same things. I am always trying to think of different things to do with my videos. Also I wanted to say again how much I really recommend the nail polishes from Forever 21. They are only 2.80 and they last about 4 days on your hands. On my feet they last about 4 weeks. I love all the colors. I counted all the bottles last night. I have about 18 bottles. Keep checking my blog, I have another haul that i will be filming this week. I got some really cute stuff I can't wait to share. 4 new bottles of nail polish and 1 cute belt.
THis cute top was featured in my video Forever 21 with a twist. It did not show up that well on camera. Love this top. Got this a few years ago. I believe it was like 19.80.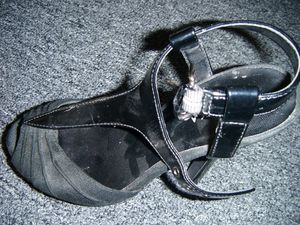 I call tdollarshese shoes my Kim Kardashian shoes. These look like something she would wear huh. I have trouble when I wear these. Has about a five inch heel. About a 2 inch platform. The front has suede on it. Love these. Got these at Ross for about 20 .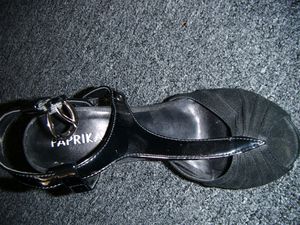 Another pic of the shoes. The brand of this shoe is Paprika. This was another item that did not really show up on the camera. Still trying to get everything really good the best I can.