Hey My Followers!!!!!!!!!!!!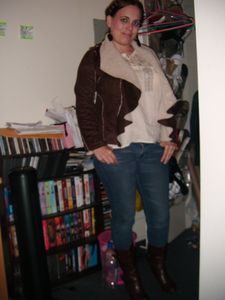 I am so sorry I have been gone for awhile. I have been so busy. Please remember that I don't wear my outfits once. So I am not going to keep posting songs of the same outfits. Here are pics of the outfits that I worn lately. I have also done two new videos on youtube. I need to edit them. Will let you know when I do.
Thanks
XOXOX
Dena
This pic I am big fan of this jacket. You may have seen this in one of my hauls. It cost me 9.00 dollars from F21. The top is also from there and the boots from Ross. Here is a pic without the jacket. I did a hair tutorial on this hairstyle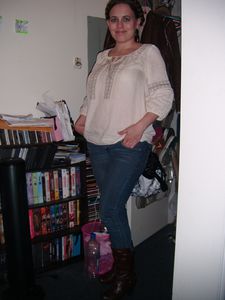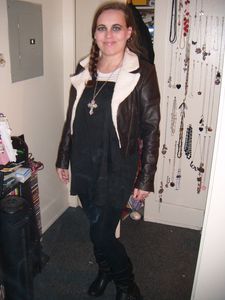 I love this jacket also. This was 42 dollars from F21! I got this dress from Ebay. The top came with the dress. Don't remember how much it was. The tights and boots came from F21. F21 is the only place I shop.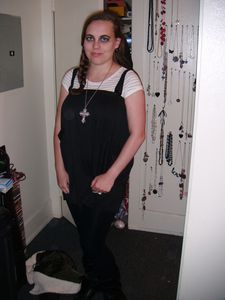 Here is a pic of the dress without the jacket. Cute huh? Only thing I don't like about it, makes me look prego.
I have another pic but it does not want to upload. I will try and upload later.