Omg it feels like forever that I posted a new pictures!!!!!!!!!!!! I have been having computer problems but now I am in full swing.
Really love this dress! If you look at my profile pic you will see that I have a dress similar to this. I got the dress at Forever. Forever is the only place that I shop for now.
Neways this dress is navy blue with red,white and blue flowers. Only 14.50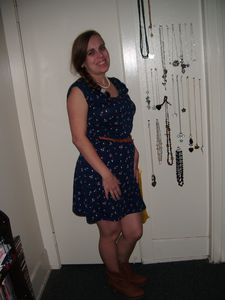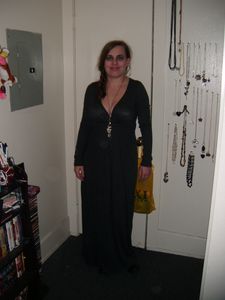 If you don't have a maxi dress, I would suggest you to get one! THey are one of my fav dresses. They are so comfortable and not to mention sylish. I never wanted to get one cause I am only five foot 2. But they fit me really well. Can you believe this was on 10.99 on sale.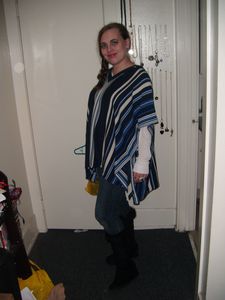 I am really trying to grow in the way that I dress. I had seen these ponchos and they were like 30 dollars and I was like forget but did think they were cute. I did get this on sale for only 15.00. I recommend if you wear one of these, you wear a long sleeve sweatshirt.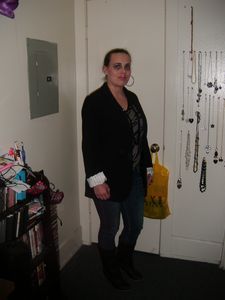 This looks was inspired by someone that I watch on youtube. Since I have been watching her videos I have wanted to try different looks. I thought this would be cute. The jacket was 22.50, the top was 15.80. Got this shirt a while back. These are some of my latest looks I hope that you enjoy them and get some ideas. I will be adding more looks pretty soon.