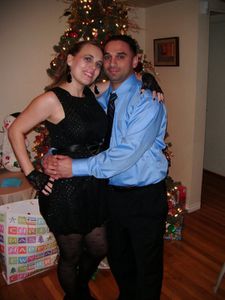 THis is me and my handsome bf on Christmas at his familys house. I am so excited to start this blog to show all of my beauful outfits.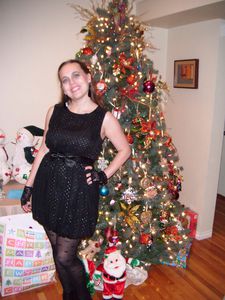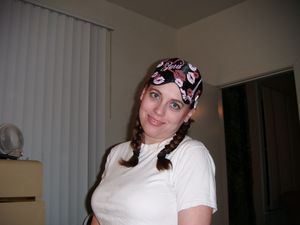 Here is a pic of me wearing a sleeping mask that I got from Target for ONE DOLLAR! I love the whole Paris thing.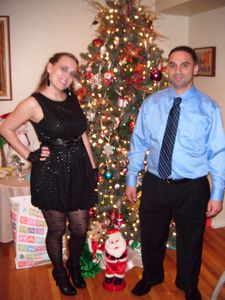 Everything that i have on is from Forever 21. The dress you can get on the website. The dress was 22.50. The gloves were 5.60, the earrings were the same price. I will have to put a picture of the boots on here. I LOVE THEM. They are 27.00? The look so cute.
Here is a pic where you can see the shoes. Love them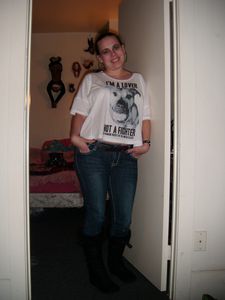 Such a cute top. Also from Forever 21. Top was 14.50. Jeans I got awhile back, not sure of the brand. Watch I got from Ebay. If you are interested in these watches I am going to add these later.
I love these boots. So darn comfortable. I got these at Ross! I got these for 20 dollars.