Here are two new outfits of the week.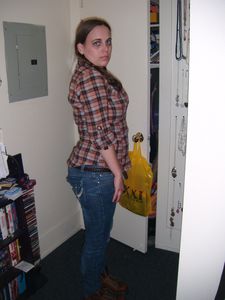 Hey guys,
Here are a couple of outfits from the week. I hope that you enjoy.
The top is from F21, the jeans not sure where they are from. Belt is from F21. The boots are from Doc Martens. I have only wore these twice. For accessories, I wore a brown watch and silver earrings.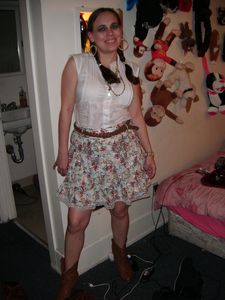 I really like this outfit. I was so excited to wear this outfit. The top you might recognize from the last haul that I did and also the necklace. The skirt I got a month ago. For accessories, I wore earrings I got a month ago, the white with the gold. I wore the gold bracelet. All the pics of my accessories are on here. For shoes, these are my brown boots that I wear with many different outfits. For my hair, I saw in the movie Glitter where she had her braids like half way down. Love this look. Stay tuned. I did my hair in a bun and it looks so cute. Will take a pic and upload the pic