Very small Forever 21 haul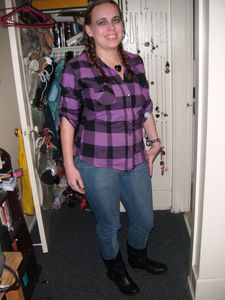 Hello everyone!
I just want to know that if I don't post my outfit looks everyday is that I wear alot of my outfits more than once and I am not going to take pictures of the same outfit and keep posting those over and over. Hope that makes sense.
This is an outfit that I got last November. I love this outfit. The top is so comfy and to make it look even more cute I added a black tank underneath. For accessories I just kept it simple, added a black watch and black hoop earrings. For shoes black boots.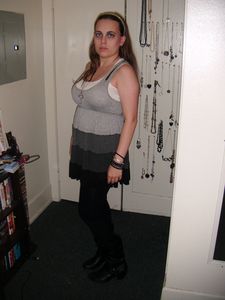 This dress is sooo darn cute. I got this last summer and I really love it. I got this from F21. I added a white tank underneath. Black tights and boots. For jewelry, bracelet set, a cross necklace and then I added a silver headband.
I have not been shopping for awhile and I decided that I should go the other day. THis is what I got. I will be making a video of this very shortly.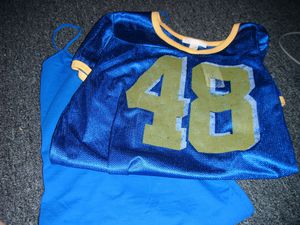 I really love this top! This was only 13.80. I wanted another one like the red one and I got this. By the way this shirt is see through so I recommend a tank underneath. I chose blue and those were only 2.50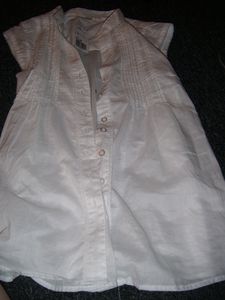 .
THis is a button down white shirt that I bought to wear with the skirt. When I was in Forever, they had a shirt like this paired with that skirt, necklace and belt and jacket. Looked soooo cute together. This top was only 11.50.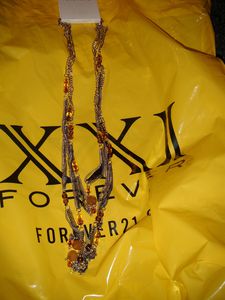 Cute multi-layered necklace for only 5.80. I am gonna wear this when I wear the white shirt.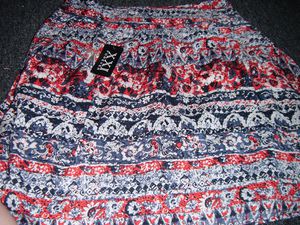 Tribal type skirt. This was the skirt that was on the mannequin. I liked how everything looked together. This was only 14.50