Hello,
I am so excited to show you some really nice stuff that I got the at Forever! Right now Forever is getting ready for Valentines Day. Also starting to sell alot of pastels and spring summer. I think the trends will be nautical stripes,heavy floral prints.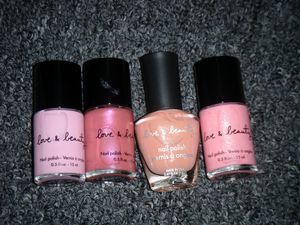 You know that when I go I have to check out their nail polish. I love them! They have some in gold and silver that I need to get. Here is in order: bumblegum,pink,peach,pink(this one is different). Because this pink has sparkles in it. Really pretty. The only thing that drives me crazy is that with lighter colors, you have to do so many coats. I may keep these on my feet and use the darker colors on my hands. Only 2.80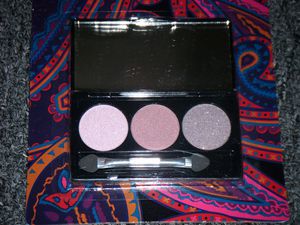 I love their makeup! Especially their eyeshadow! I don't have any in this color The colors are three different shades of purples. Lightest to dark. Only 3.80. Should really check these out!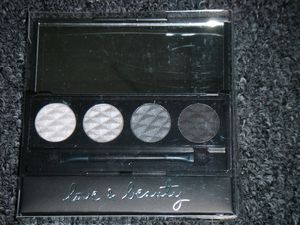 I have always wanted to get the smokey eyes set.This set was only3.80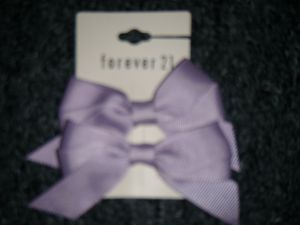 I thought these were so cute. I don't have alot of purple things. These were only 1.50!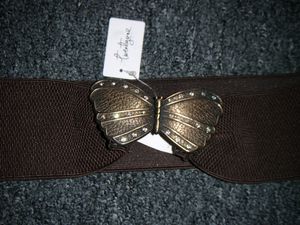 I LOVE THIS BELT! SO DARN CUTE. I copyed the mannequin. I don't know about you when I go into a store I like to look at the mannequins to get ideas. I love to see how people put things together. They had this belt paired with this skirt and shirt, cardigan that pics are also in this haul. It looked so nice with everything. Only 6.80.
This is the skirt that I bought to wear with the belt. Love this. Zips up the front. Ties at the waist. Also has pockets. The skirt was only 19.80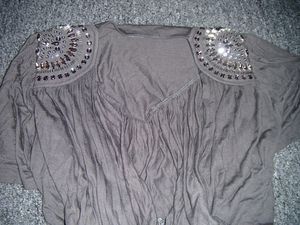 This is a nice cardigan. I love the jewles on the shoulders. But sadly going to take this back. Not really feelin it now. It was 19.80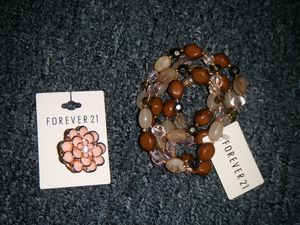 Another thing I always buy when I go to Forever is jewelry. They have the best jewelry and not bad for the price. I am going to wear this with the brown skirt and belt. Once you see the shirt, you will see it looks SO GOOD together. Love these. The ring was 3.80. The bracelet was 5.80
This was other part of the mannequin I copied. I love this.I am not that crazy about the cardigan. It looked amazing on the mannequin. The top is so beautiful! I love the browns mixed with the pink. Not too see through. I will take a pic of myself so you can what it looks like. The cardigan was 15.80. The top was 19.80.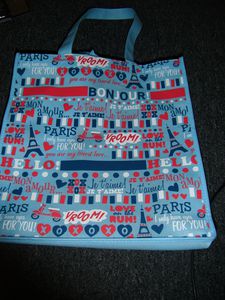 The last thing I got was if you watch any of my other videos or have looked at some of the pics. You would know that I love the whole Paris thing. I have another one of these, but never use it. So now when i go, I may use this. But I like to get the bags. They also have this in red. These are on the site. They are only 1.50
I do have to do some exchanges and when i get so more stuff i will update it for you.